EATING & DRINKING : WORLDWIDE
Showing results 1 to 11 of 11
Villa Romana Tratorria – Cairns, Queensland, Australia - http://www.villaromana.com.au/

 Recommended by Ali at Traveljunkies
One of the top Italian restaurants in Cairns for Mediterranean cuisine. Family owned and operated since 1999. Villa is open 7 days a week, serving breakfast, lunch and dinner from 6.30am till late. Beautiful setting overlooking the bay. This is the place to see and be seen in Cairns, QLD.
Your Adventure Advert – Worldwide - http://www.traveljunkies.com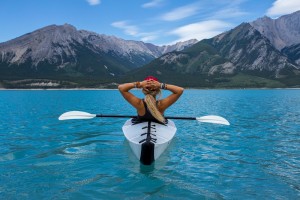 Traveljunkies – Adventure Travel Directory Worldwide.
If you're looking for Hostel, B&B, Camping  or Guest House Accommodation you can find it here. Our clients in UK, Australia, New Zealand, Canada , USA, Europe, Asia, Africa and South America offer Family and Leisure Holidays, Tours and Cruises, and Outdoor Activities including Scuba Diving, Skydiving, Skiing, Water Sports, Trekking and Climbing.
Traveljunkies – trusted by Travelers and Businesses since 2002.
(This is Traveljunkies Promotion advert)
.
Away2Dine – Birmingham, UK - http://away2dine.co.uk
Bon Island Restaurant – Phuket Thailand - http://bonislandphuket.wordpress.com
Bottlescrew Bill Pub – Calgary Alberta Canada - http://bottlescrewbill.com/
Brewster's Mount View Barbecue – Banff Alberta Canada - http://mountviewbbq.com
Cornfields Restaurant and Hotel - http://www.cornfieldsrestaurant.co.uk
Hobblers House Restaurant- St Ives Cornwall England - http://www.hobblers.co.uk
Le Sélect Bistro – Toronto Ontario Canada - http://www.leselect.com/
Scubar Down Under – Sydney, Australia - http://www.scubar.com.au
World Wine Safaris – Worldwide - http://worldwinesafaris.com/
Showing results 1 to 11 of 11